Brady Bags are made in England by skilled craftsmen, using traditional methods of manufacture combined with the finestmaterials.
ATTACHED
The accessories are of the same high quality used for harnesses.

The quality of the product combines the durability and safety necessary for horse and rider, and can be confidently recommended to heavy users.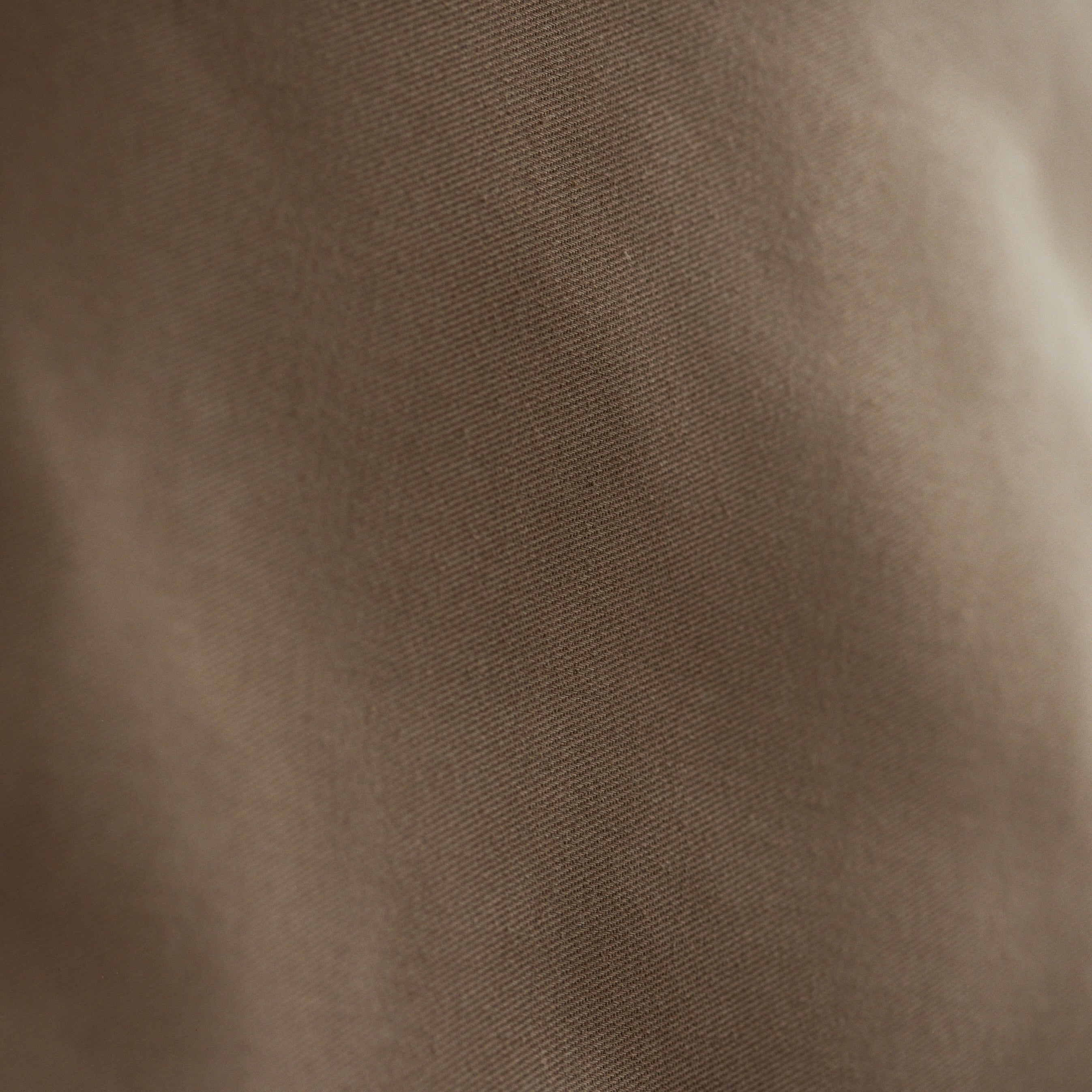 LAMINATED COTTON CANVAS
BRADY's basic drill drop material.
Three-layer construction with a polyurethane membrane between twill fabrics from Rimonta, Italy.
The surface is waterproofed, making it water-resistant and stain-resistant.
LEATHER
The leather part is made of high-quality English harness leather.

The vegetable-tanned leather contains natural oil waxes and the sides are carefully coloured by hand one by one.

The leather has a unique taste because everything from colouring to glossing is done by hand.
NET
Durable netting to hold the catch of the day when used as a game bag or irregularly shaped objects when used as a daily bag.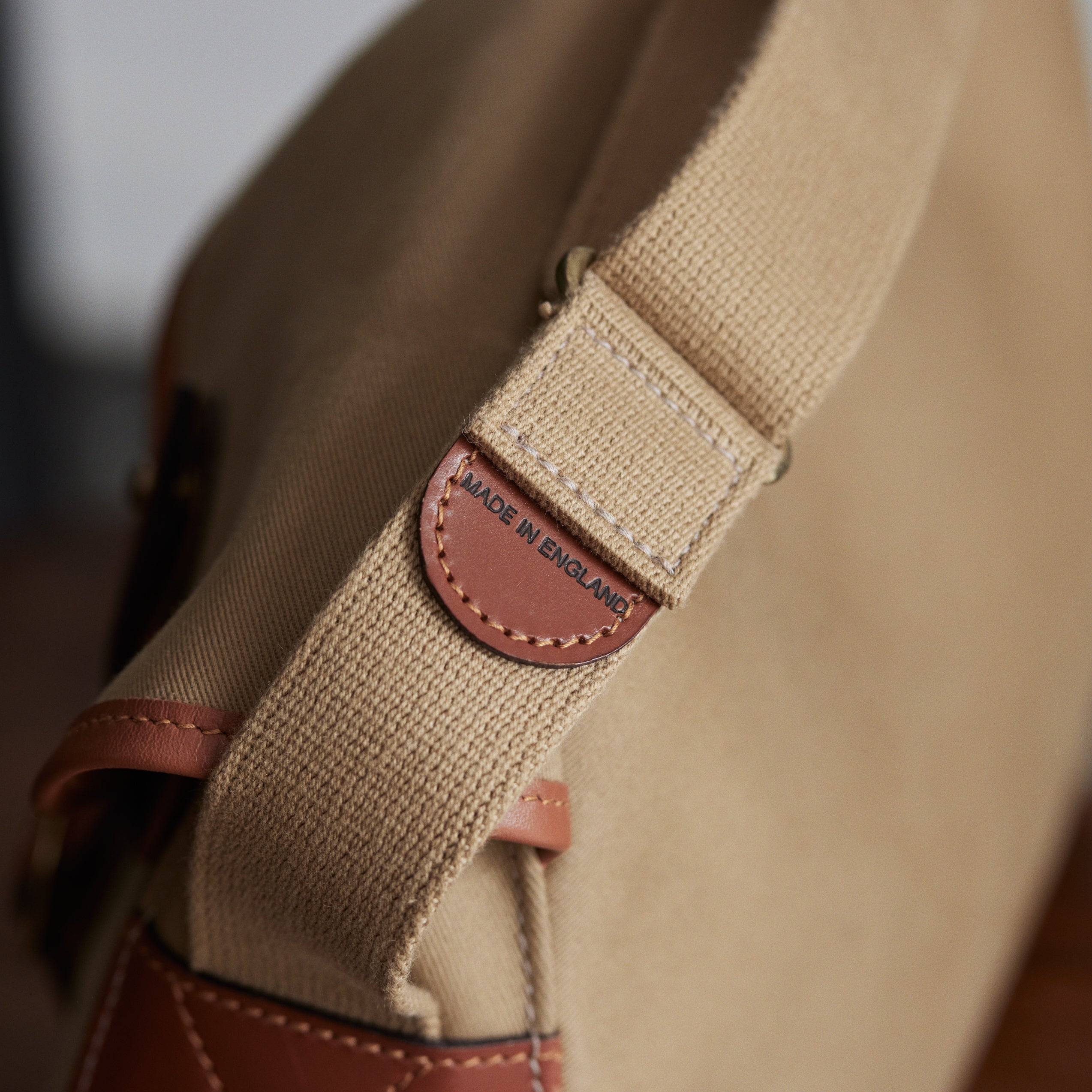 STRAP
The strap made of 100% cotton is military spec and highly durable.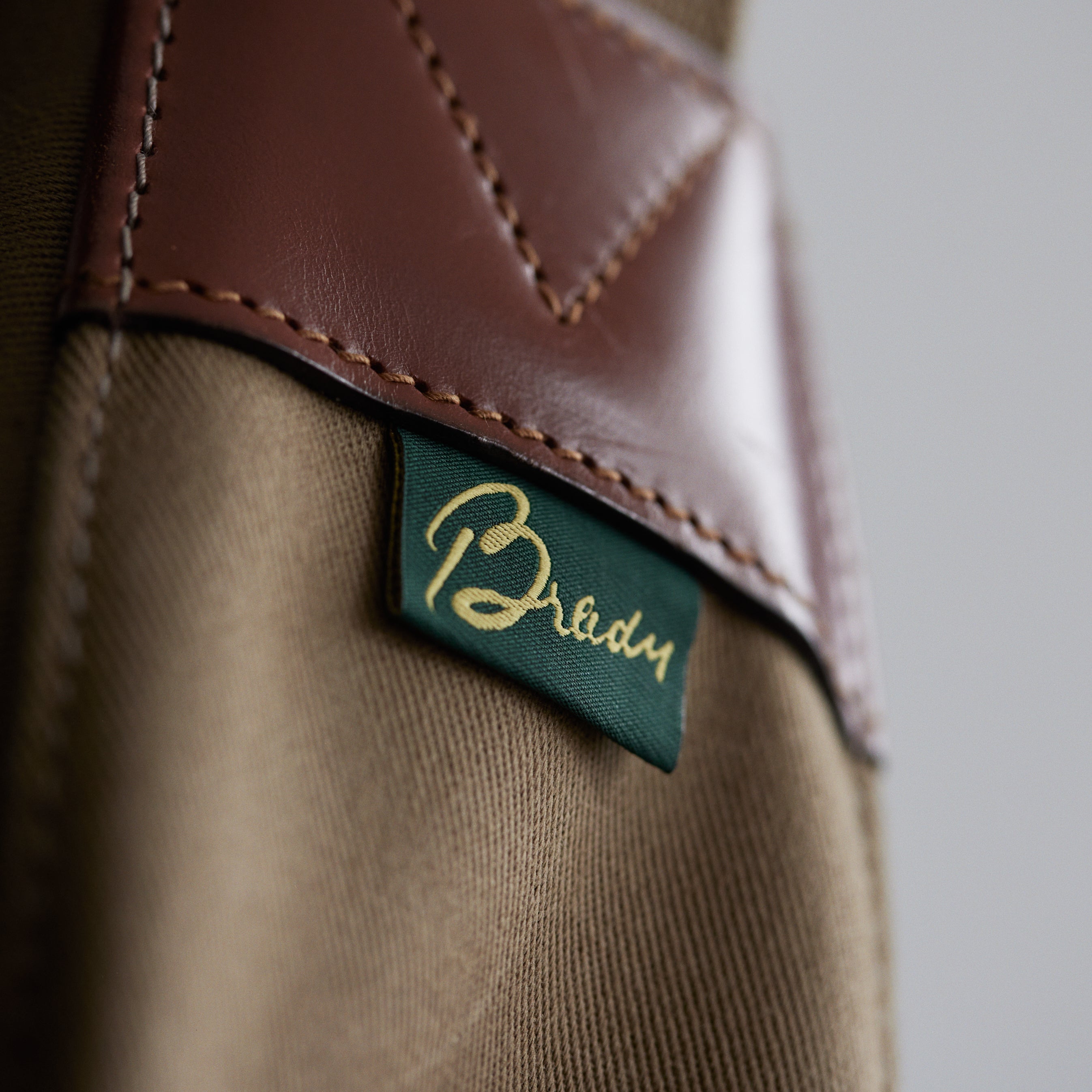 STITCH
Ordinary threads deteriorate after years of use due to the tannin in the leather, but the threads used in BRADY bags have very high elasticity and can withstand years of heavy use.